Sir Donald George Bradman also known as the Don Bradman was the Australian international Cricketer where he was appreciated as the greatest batsmen of all time. He had an extraordinary test batting average of 99.994 where no player achieved till now in any format of the sport. Bradman would consistently score runs against any teams in any given conditions and made him the captain of Australia national Cricket team.  In this era he scored around 6,996 runs with 19 centuries just short of 100 in a single innings where his average would have notched upto 100 and  he was named Don Bradman batsman of all time in the history of cricket. Below is the history of Don Bradman.
Beginning of Career
Don Bradman was very good at batting from this young age at school. After scoring his first hundred at his school in Bowrat at the age of twelve and he had great focus while batting so that he could double hundreds and triple hundreds finishing the season as the highest run getter. At the age of 19, he was handed the first-class debut for new south wales and he made an impact at his first match by making 118. Even he set record breaking score 437 for Victoria against Tasmania and also 452 in syndey against Queensalnd which wouldn't break for 30 years.
Donning the Baggy Green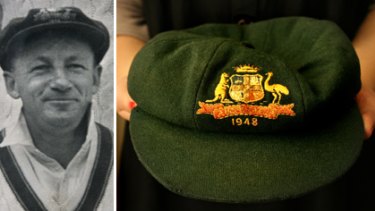 Very soon after his first-class innings he was handed over the test debut on a typical wicket of Brisbane, but he wouldn't score more than 18 and 1. Again, in the very next match he scored 79 and 112, however Australia went on to lose that test match.  At some time of his career he was awarded the test captaincy of the team and he was omitted from the side during the tour of south Africa.  After the return as the captain, Bradman made tricky decisions by shuffling the batting order for protecting his main batsmen, to wait for the pitch to dry out and he went onto score 270 at the MCG and he was rated as the Don Bradman batsman of all time.
The Don's Legacy
In this generation, he is remembered by the everyone in the Cricketing world. Apart from his playing career, he was administrator from 1945-1980 for 50 years.  However, he passed away after fighting a battle with Pneumonia. For all his achievements in the cricketing field, Sir don Bradman fell short of life's final century, but his legacy lives on forever.
During his days, he gave everything to cricket and country with one short of 100 as average and proved them Don Bradman Batsman  for his batting skills. Hope that I have covered all the topics in my article about history of Don Bradman.